Regular price
Sale price
$18.00
Unit price
per
Sale
Sold out
Put some muscle into it and grind your own fresh coffee with this manual coffee grinder for any regular (narrow) mouth Mason Jar.
Freshly ground coffee beans make the most delicious cup of coffee!
From cold brew to drip, french press, espresso, this little guy is adjustable for course or finely ground coffee beans - giving you the freshest, best-tasting cup of joe you've ever had. 
Great for small batch grinding, traveling, off grid living, camping and those who like to be in touch with their coffee ritual. It does take a little muscle to work this grinder, it isn't as easy as pushing a button but well worth the effort and a great way you ensure you get a consistent grind, naturally, with no need for electricity. Get the freshest coffee you can and Try our Stainless Steel Cold Brew Coffee Filter Kit
Made of high quality stainless steel and a ceramic burr grinder
More About this Grinder:
-Fits *REGULAR* mouth Mason jars which have a 2 3/8" internal diameter 
-Rust proof with normal use, long lasting, and durable
-Upgrade your coffee experience with fresh beans consistently ground every day
-Use your grinder to freshly grind hard spices to elevate your cooking 
-Sturdy, high quality, green product that's reusable and long lasting 
-Grind is adjustable from fine to coarse (direction on box)
-High quality, 18/8 304 grade stainless steel and ceramic burr to ensure your grinder won't rust and degrade with normal use. Ceramic burr grinders are widely viewed as being the best choice because: --The material stays sharp almost indefinitely outlasting stainless steel --Ceramics create a more "traditional", full bodied coffee flavor than steel --Ceramics don't conduct heat like steel and won't negatively impact the oils in your beans
Share
View full details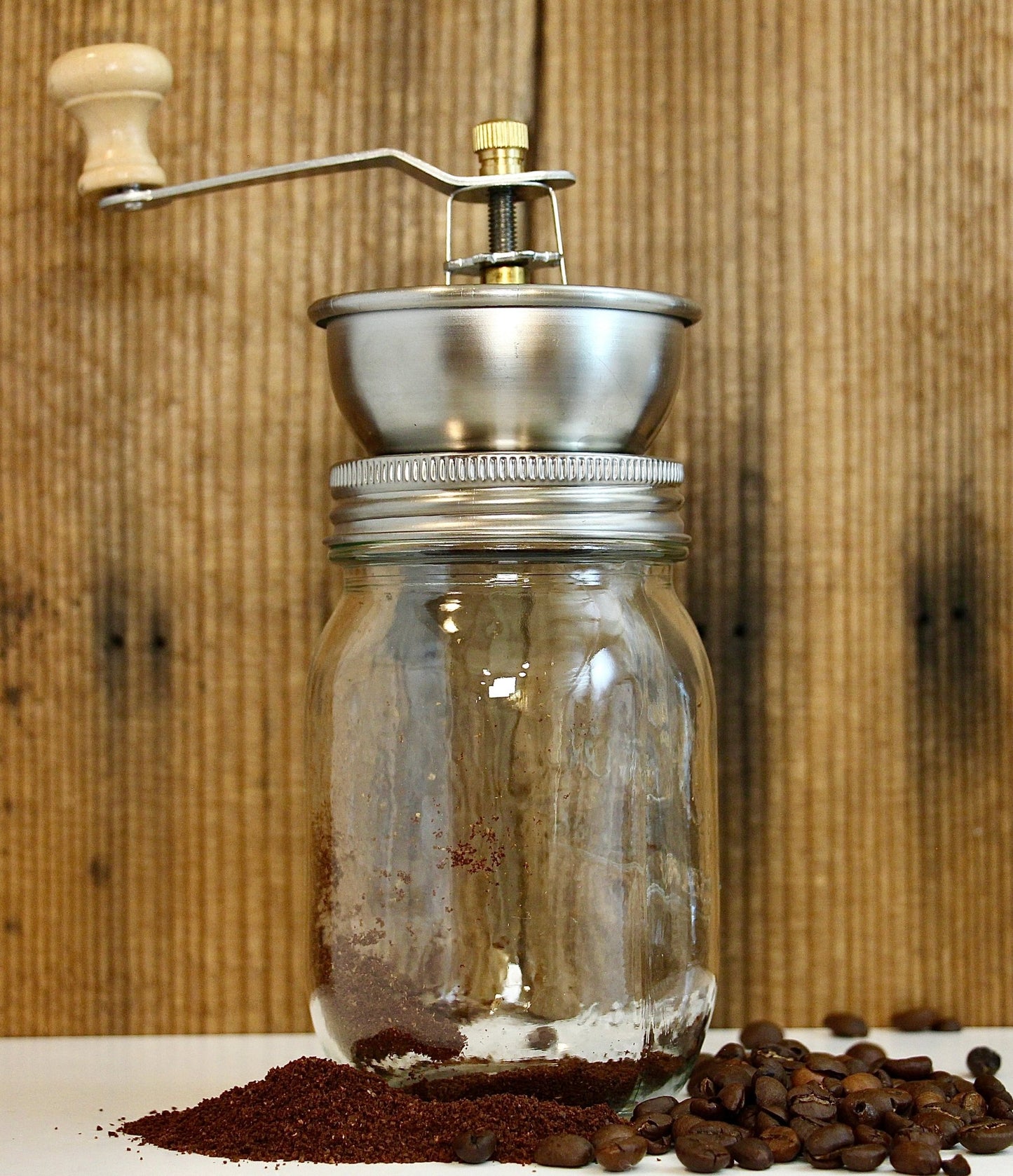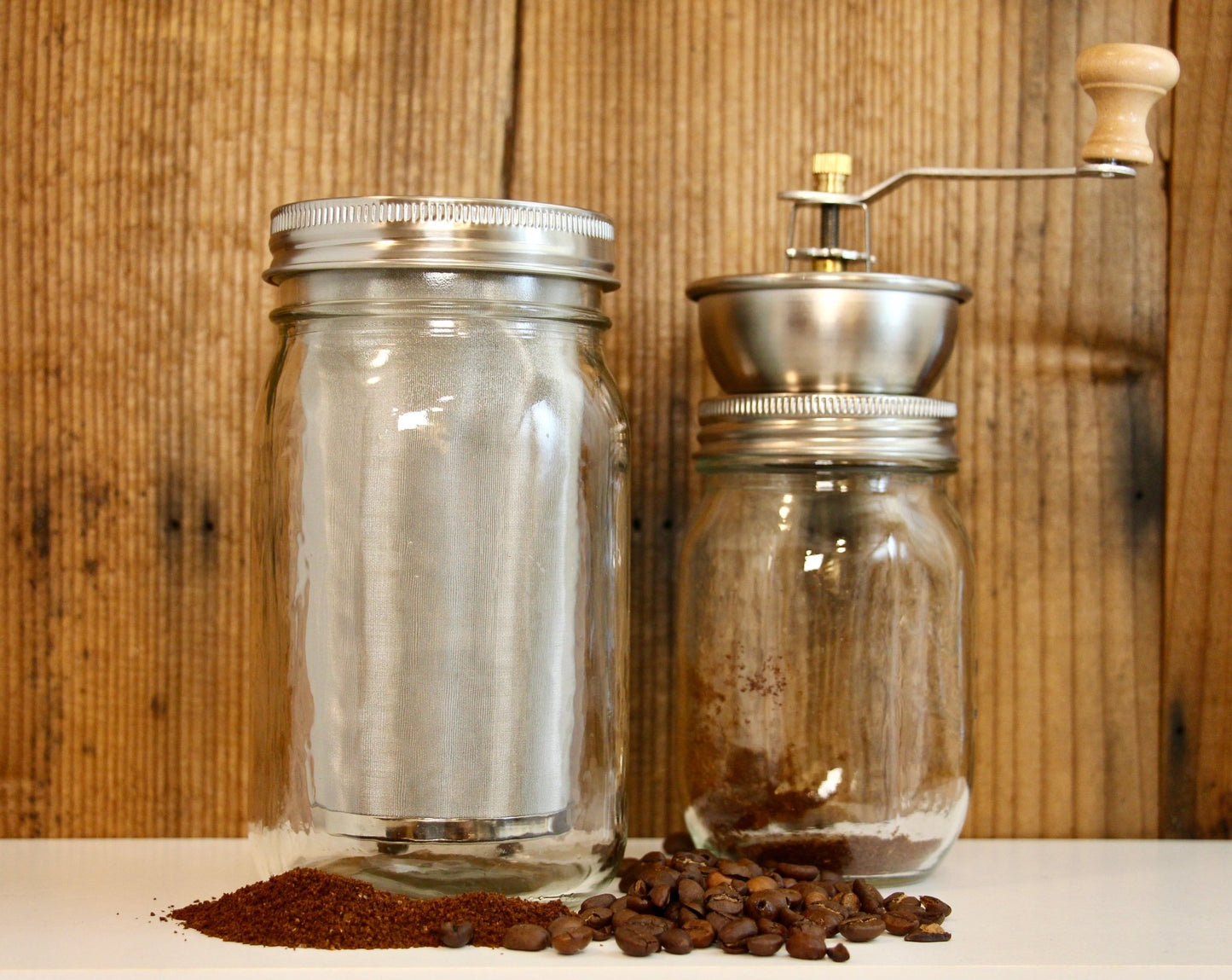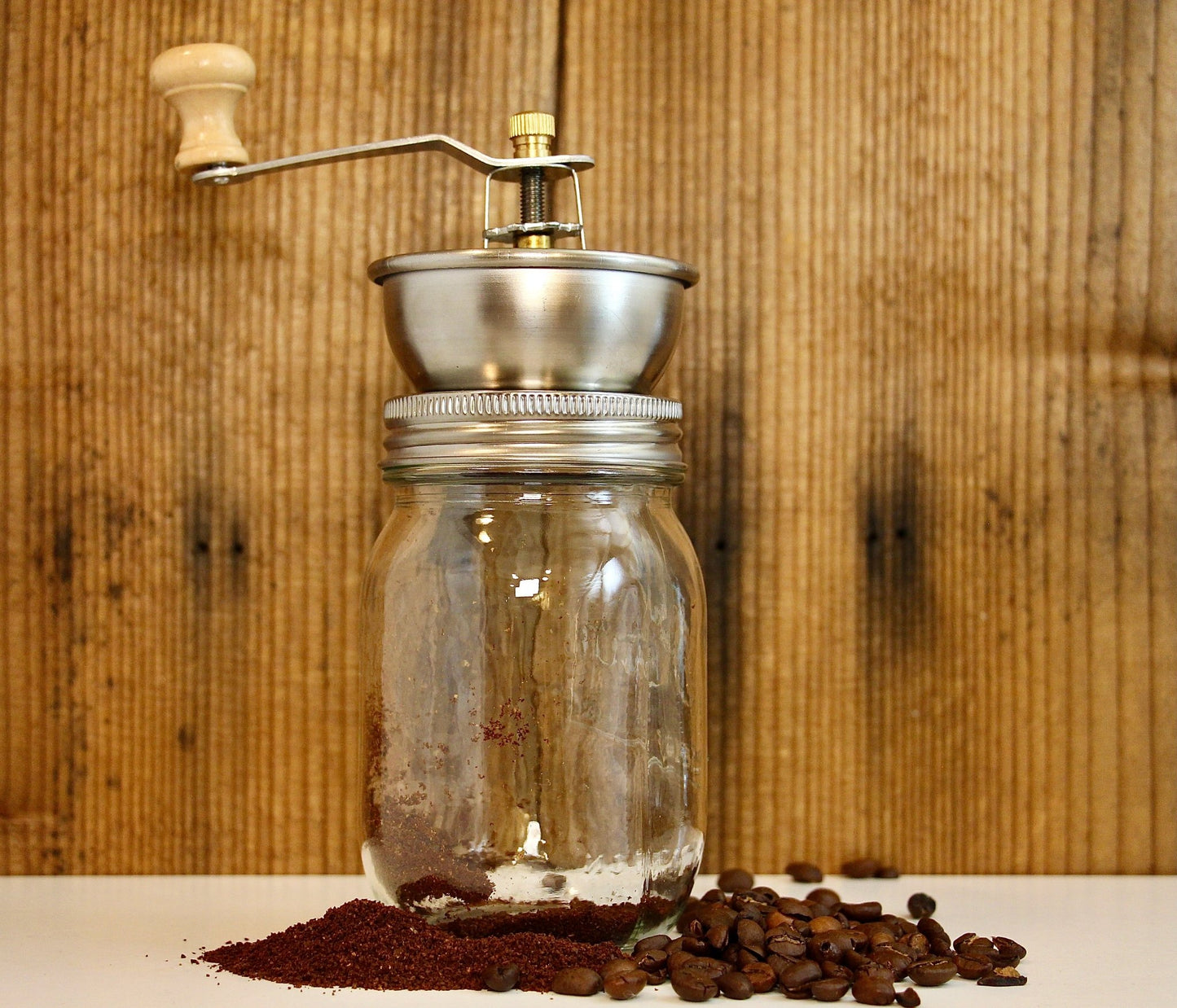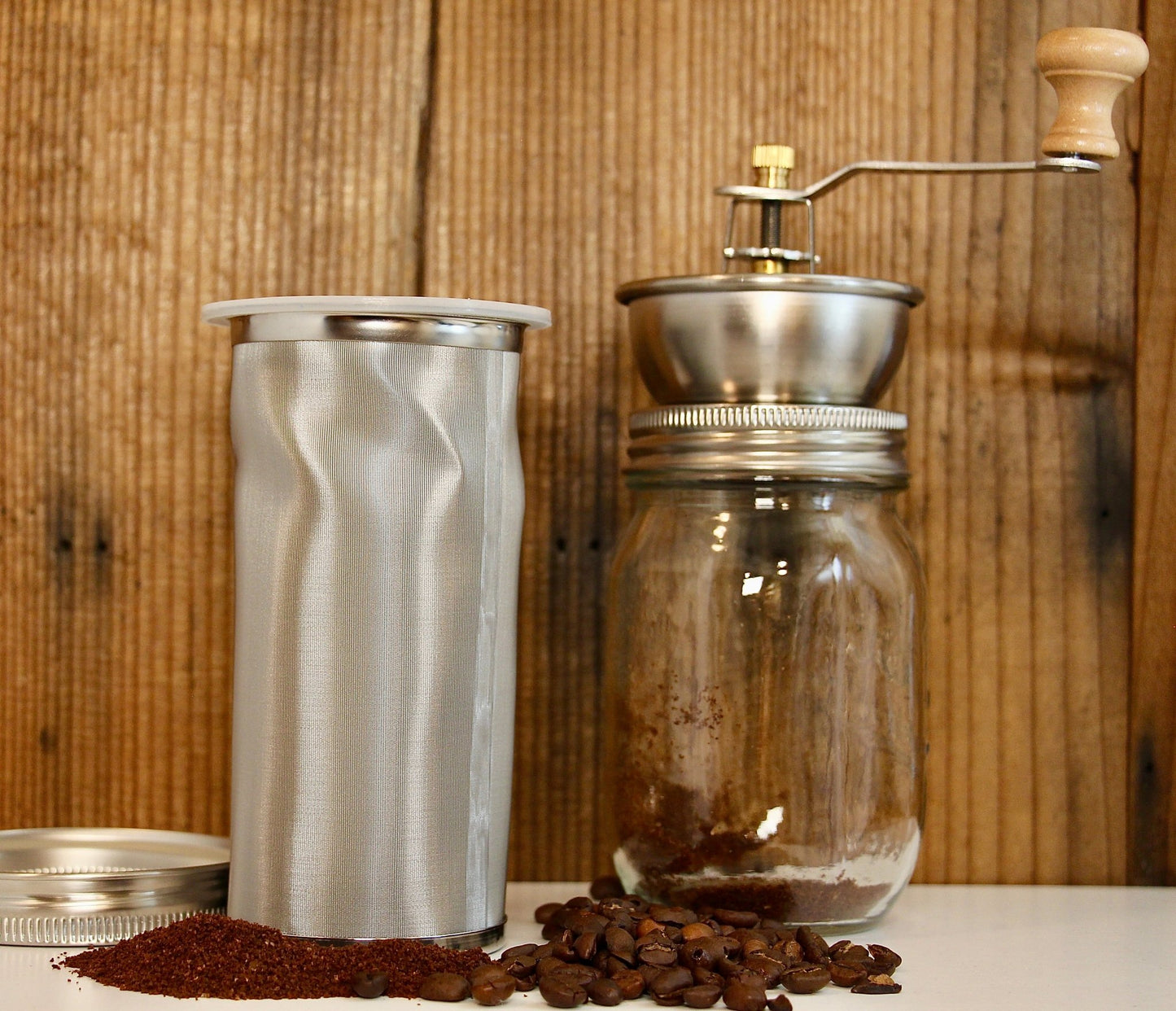 FREE SHIPPING ON ORDERS OVER $100
Get Free Standard Shipping on any USA Orders over $100
Eco-Friendly

We are committed to reducing waste by sourcing biodegradable & recyclable packaging for all of our products.

Organic

We use only organic, sustainably harvested & wildcrafted herbs & spices everywhere possible throughout our products!

Our Promise

We offer real goods made by real hands because we care about you, you'r quality of life & the earth.